| | |
| --- | --- |
| Valle de Puértolas - Puyarruego | |
Webcams – the Pyrenees seen from Puyarruego
Camera 1: Looking to the North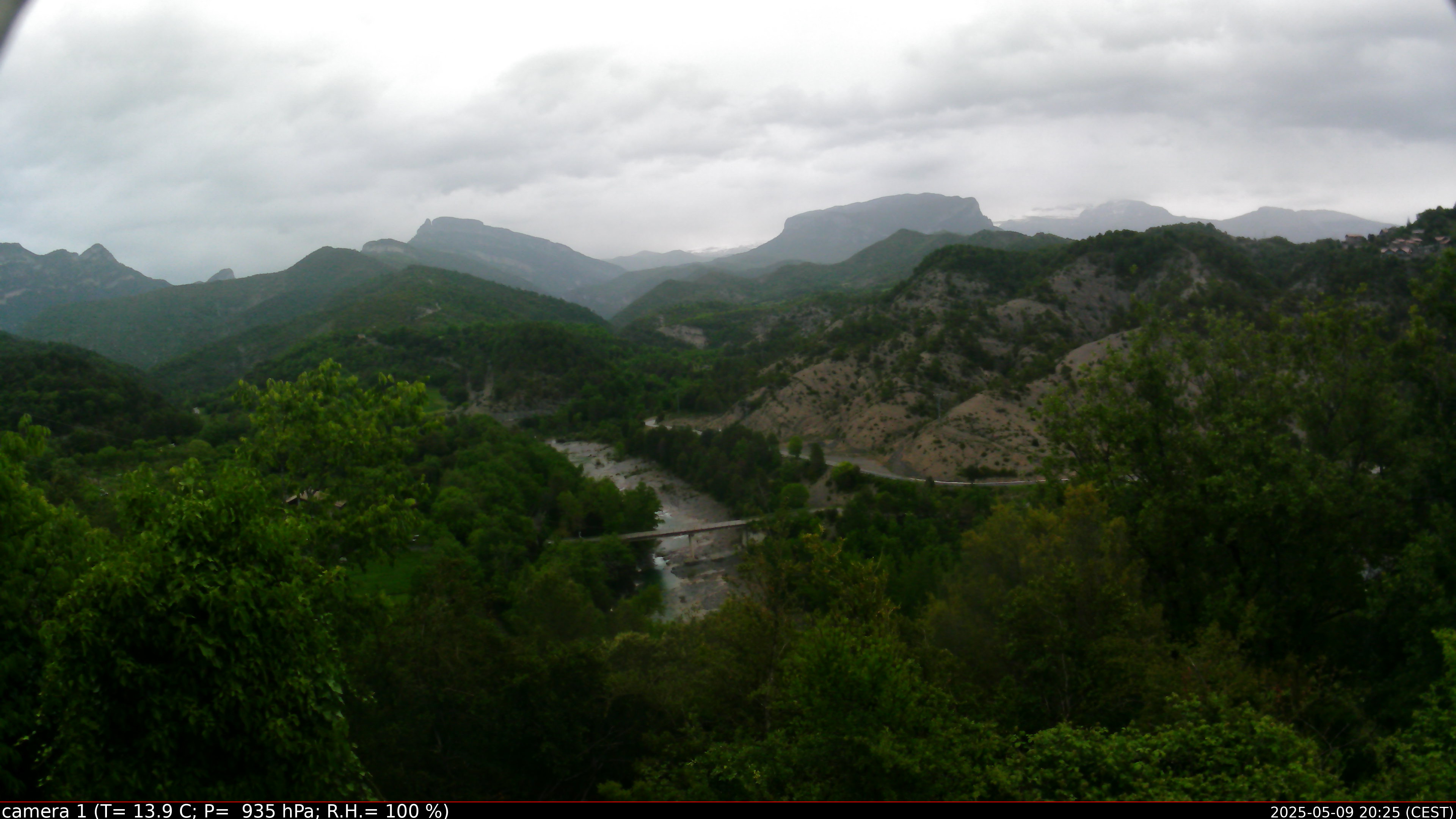 f.l.t.r Sestrales, Macizo de las Tres Sorores, de Tres Marías, Castillo Mayor, Sierra de las Sucas, Portillo de Tella, and Belsierre.
T
= air temperature in °C;
P
= atmosferic pressure in hectoPascal, mbar;
R.H.
= relative humidity in %
We have some graphs showing the evolution of the measured values.
Camera 2: Looking to the East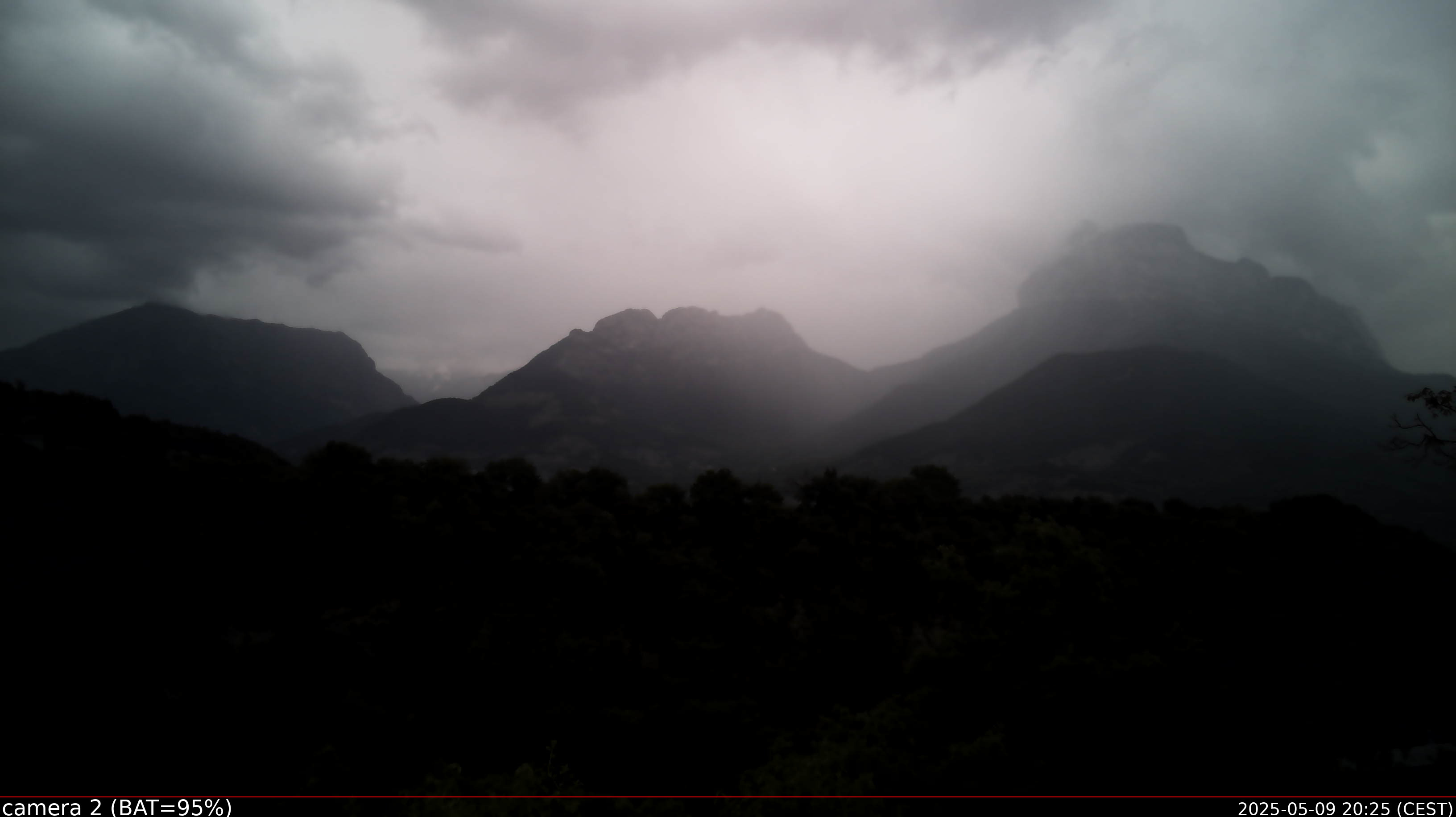 f.l.t.r Belsierre, Punta Llerga, Mobisón grande, Peña Solano, and Peña Montañesa.
Experimental setup with
Raspberry Pi 4
Sixfab LTE Cellular Modem Kit
PiJuice HAT with 12000mAH battery
PiJuice solar panel - 22Watt
Two cameras based on the AR0230CS of Onsemi
Digital humidity, pressure, and temperature sensor BME280 from Bosch Sensortec
Pictures five times during the day:
at 25 past the UTC hour 7, 10, 13, 16, and 18 (which is during local summer at local time 9:25, 12:25, …)